Manaslu Circuit Trek had long been one of the off-the-beaten trekking destinations in Nepal. Less advancement of tea houses, trekking routes, trekkers' safety, and accessibility were issues in the past in Manaslu. Over the last decade, the standard of the Manaslu Trek Route has been improved, and tea houses with better services are almost everywhere en route.
Manaslu Circuit Trek in Autumn has seen the highest number of trekkers in the Manaslu region ever. Trekkers are more excited to hike on the serene routes with arresting terrains, hills, mountains, lakes, and a high Himalayan Pass over 5,106 metres. Manaslu is finally getting the number of trekkers it deserved for so long.
However, one mustn't underestimate the trek difficulty with the increased numbers of trekkers on the Short Manaslu Circuit Trek Route. There's no denying that the en route accommodation services are better now, but the difficulty of trekking Manaslu still remains.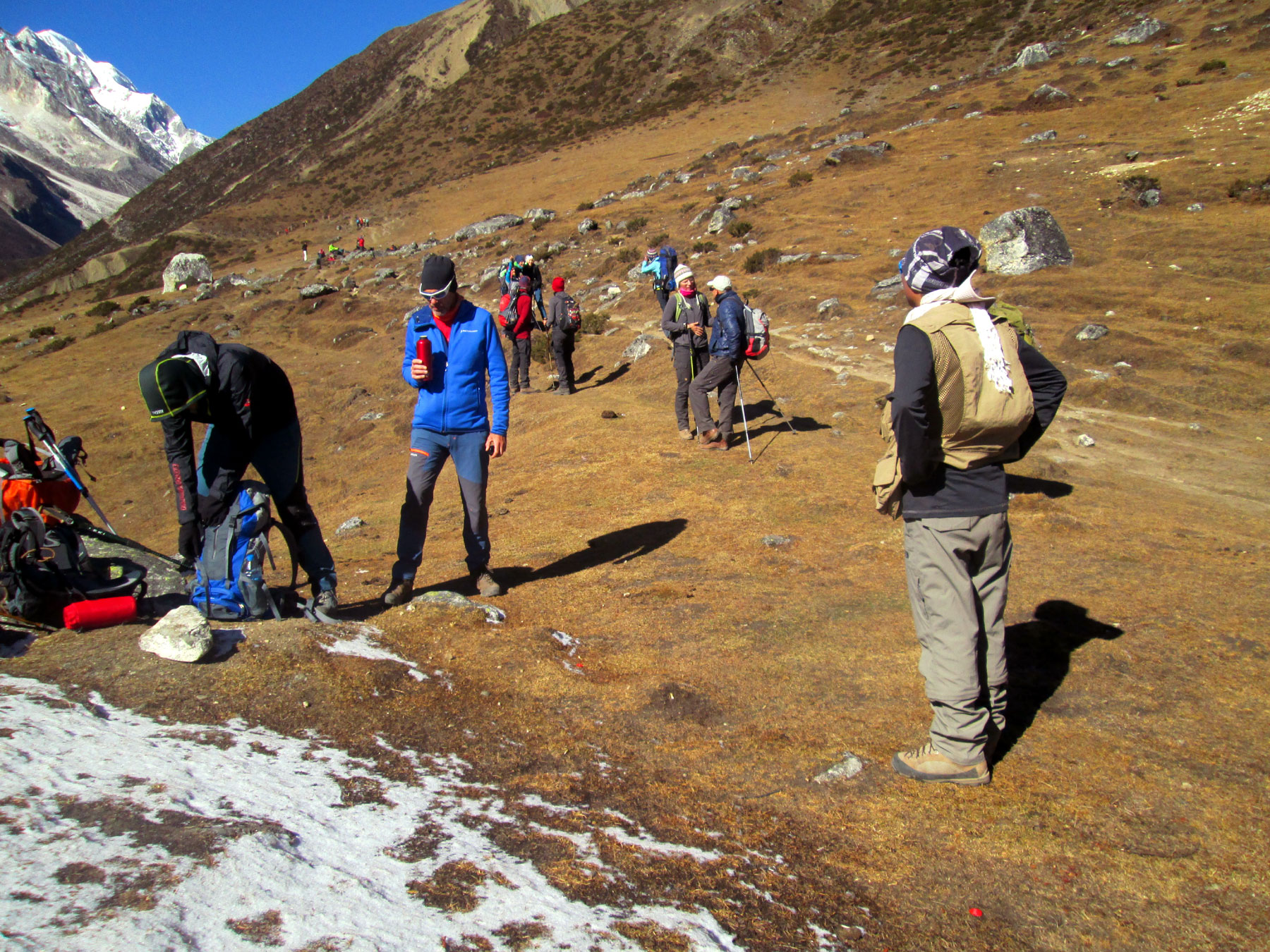 Various elements like altitude sickness, long hiking hours, weighty backpacks, weather, and the time in a year you trek make Manaslu Circuit Trek Difficulty a challenging grade.
Let's put these elements in perspective here in this blog.
Altitude sickness
You'll traverse through five to six climatic zones throughout Manaslu Circuit Trek. The maximum elevation you'll hike is Larke La Pass at 5,106 metres. During acclimatisation, if you wish to walk Manaslu Base Camp from Sama Gaun, you'll reach a height of 4,800 metres.
At these higher altitude places, the atmospheric oxygen level decreases; trekkers experience altitude sickness symptoms. Usually, altitude sickness symptoms start appearing past 3,500 metres; most trekkers don't feel this until they reach around 4,000 metres.
Headaches, nausea, vomiting, diarrhoea, shortness of breath, dizziness, and often blackouts are the most common symptoms of altitude sickness. Most trekkers also get bowel problems, which is also a sign of altitude sickness. With these symptoms, trekkers find it difficult to continue hiking.
However, there are ways in which you can escape altitude sickness in the list of Manaslu Circuit Trek Difficulty elements. Being hydrated, consuming adequate meals daily, and proper acclimatisation are the ways to minimise the altitude issue. Diamox and other medicines can lower the chance of altitude sickness in trekkers. Also, your trekking guide will take your best care and call a helicopter for evacuation if necessary.
Isolated and rugged terrain of Manaslu region
The rugged alpine terrain above 4,000 metres in the Manaslu region is magical but challenging. The continuous hike at this altitude can become tiring. On top, crossing Larke Pass and other terrain can be challenging in some seasons.
Not only the alpine but the narrow cliffs over the Budhi Gandaki River, crossing several glacier-melted streams, slippery trails in monsoon, and snow-covered remote trails in Manaslu Region also increases the Manaslu Circuit Trek Difficulty.
Manaslu Circuit Trek Length and hiking hour
Manaslu Circuit Trek spans more than two weeks and extends to 177 kilometres. For each day, you must hike for at least five to six hours and walk more than 7-8km each day.
The climax, the 8-hour hike from Dharamshala to Bhimtang crossing Larke Pass, tires trekkers to the bone, making it the most arduous section in the entire Manaslu Trek.
On top, trekkers in Manaslu Circuit in winter have to cross this in one day as the tea houses at higher altitudes get closed on freezing days. In summer, the landslides may disrupt the actual route and trekkers might have to take an alternate way that might add extra kilometres.
What you carry
Manaslu Circuit Trek Difficulty depends on how well you plan your backpacking materials and what gears you carry. The two-week trek demands adequate bags, personal stuff, and other elements. But, you can reduce the backpack weight by having only those you need most.
A proper Osprey, Exped, Black Diamond, or Lowe Alpine backpack can be your ultimate comfort even if you carry more than 12-13 kg of gear. But, if you take that load in a regular bag, your shoulder starts hurting whilst your legs are already tired.
Hence, to reduce the Manaslu Circuit Trek Difficulty, you can plan your backpacking item with the help of your trek guide. You can also hire a porter to carry your backpack if you want a tireless hike.
When you plan Manaslu Trek
Manaslu Circuit Trek Difficulty dramatically depends on the time in a year you plan this trek. The two best seasons, Spring and Autumn, are the most preferred time whereas Summer and Winter are the least favoured time in the year for this trek.
Spring months, from March to May, and Autumn months, from September to November, are the quietest time in the year for trekking Manaslu Circuit. Characterised by the stable weather, gentle temperature, and clear visibility, these months are the trekker's favourite. Also, these are pre and post-monsoon months, which lets you hike all day, rain-free.
The Manaslu region becomes a magical heaven of inspiring terrains and luring mountains in Spring and Autumn.
Summer is not the time for hiking Manaslu Circuit, especially from June to early September. The risk of frequent landslides, heavy downpours, hindered transportation, and overcast over entire landscapes won't let you enjoy the hike. These conditions make the trek almost not doable in summer.
Winter months in Manaslu are for the audacious yet experienced high-altitude hikers. Those who can hike in snowfall, know ways to use snow gear, and can bear cold find Manaslu Circuit Trek Difficulty a moderate grade. But for aspiring trekkers, Manaslu in Winter is a nightmare.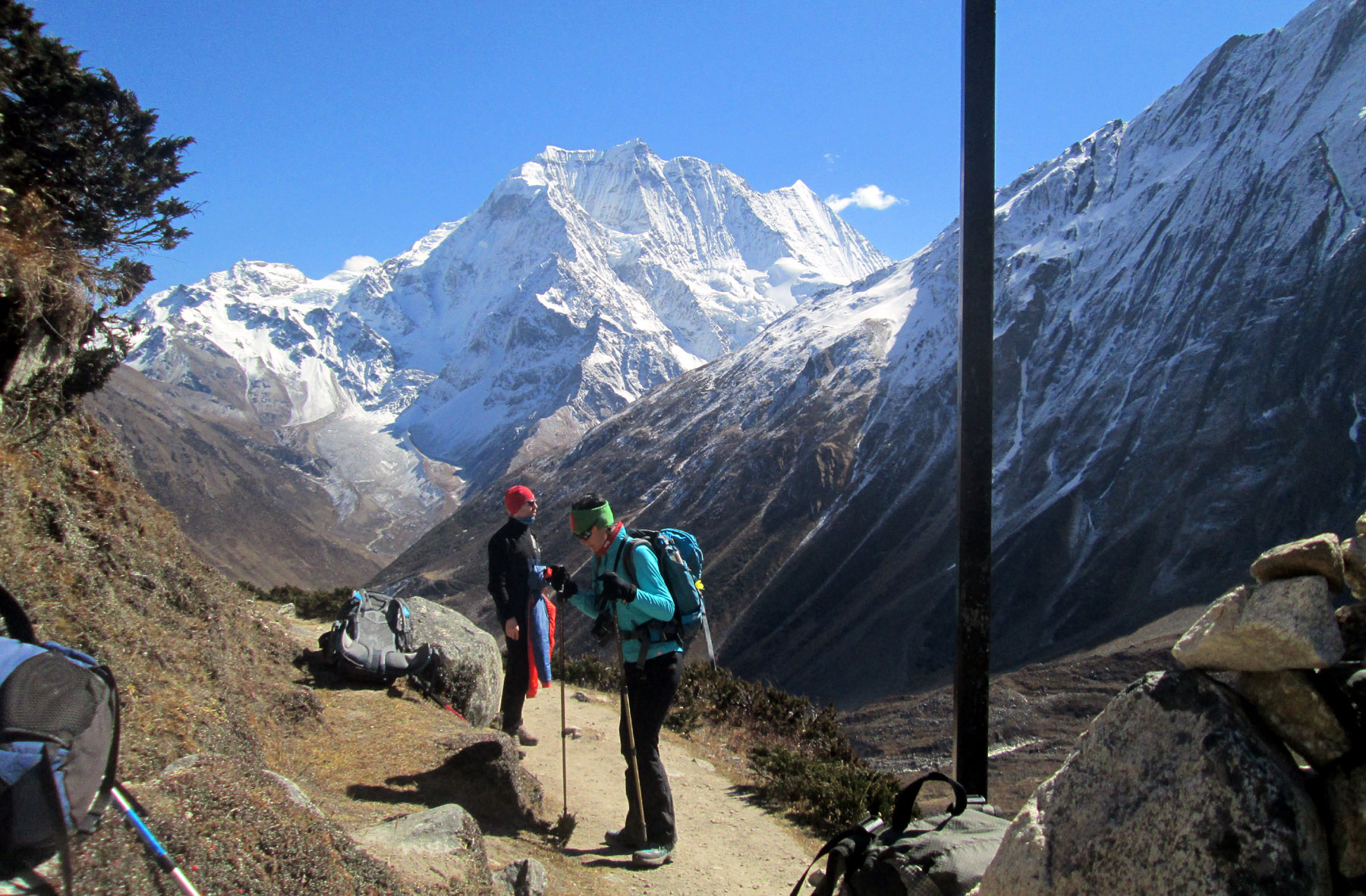 Ways to Minimise Manaslu Circuit Trek Difficulty
Every obstacle has solutions, and so do the challenges in Manaslu Trek. Here are some crucial steps you could practice to minimise Manaslu Circuit Trek Difficulty.
Maintain physical fitness: A decent physical fitness with a month's preparation for Manaslu trekking is a must for every trekker. Cardio, hikes, marathons, and other physical exercises can prepare you well for this trek, which is a must.
Eating Habits: Your eating habits make some impact on Manaslu Circuit Trek Difficulty. You'll get dehydrated if you consume caffeinated drinks and alcohol, which fosters altitude sickness symptoms. Also, drinking adequate water and eating plenty of healthy meals helps recover the energy for day hikes.
Hiring trek guide and porter: Trek guides and porters on the Manaslu trek can reduce the difficulty of navigation, accommodation, and backpacking. The trek guide will guide you through the best route throughout the tour. Further, a porter, who carries nearly 15kg per trekker, carries your backpack so you can hike comfortably.
Local travel agency: Local travel agency helps you with logistics, guides, porters, accommodations, meals, permits, transportation, and all elements involved throughout this trek. With one payment with no hidden cost, you'll get the best service from a trusted and government-registered agency like Dream Heaven Adventure.