The once-in-a-lifetime trip to the Himalayas, Everest Base Camp Trek, is a true wonder of nature. Cascading rivers, dancing waterfalls, serene trekking route, lush sub-tropical to alpine vegetation, enriched Sherpa culture, Buddhism and monasteries, and the world's highest mountains, everything makes 12 days Everest Base Camp Trek the ultimate junket.
Countless elements make Everest Base Camp Trek from Lukla a bucket list for every high-altitude freak. This well-documented article will take you through ten out of countless aesthetes that excite and entertain your Everest Trek.
Adventure of the lifetime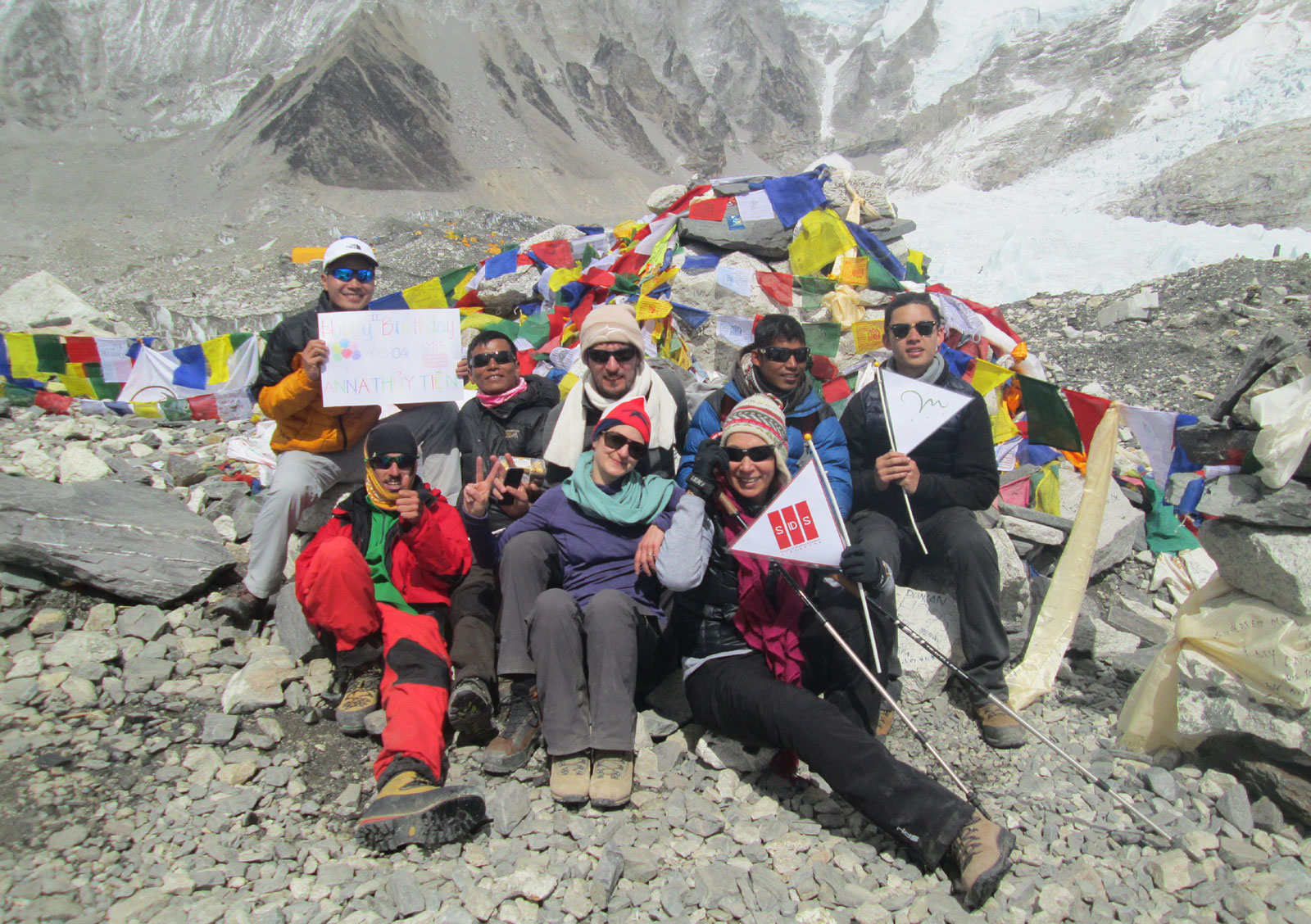 Planning Everest Base Camp Trek, managing the cost, and, most importantly, two long weeks can be challenging. But, for a once-in-a-lifetime experience, connecting all these elements is worth it.
Many dream of hiking to the world's highest base camp, Everest Base Camp, and taking a picture in front of Everest, the world's highest mountain. And those who turn this dream into reality can cherish the Everest moment in retrospect.
Not only do the mountains and landscapes make the Everest trek adventurous, but you'll also be away from the hustle and bustle of the city for two weeks. And in this time, you'll get the chance to be you, reflect upon yourself, and cherish the unforgettable moments of your life, independently or with your loved ones.
Your morale and confidence skyrocket as you complete this trek successfully. Many people struggle to hike past 4,000 metres due to high altitude. But when you make it to the base camp and Kala Patthar, you'll cherish every glimpse of snow capped mountains around and till the horizon.
Furthermore, you'll realise the essence of the mountains and the way they deliver the message of humility. You'll recognize the true wonders of nature and how extensive their offerings are to us. You'll realise that even in the world's most remote terrain, you can smile all day long and live the best moment of your life. You'll learn that there's happiness without the materialistic world.
The warmth of Everest remains in you forever.
Kathmandu Lukla Flight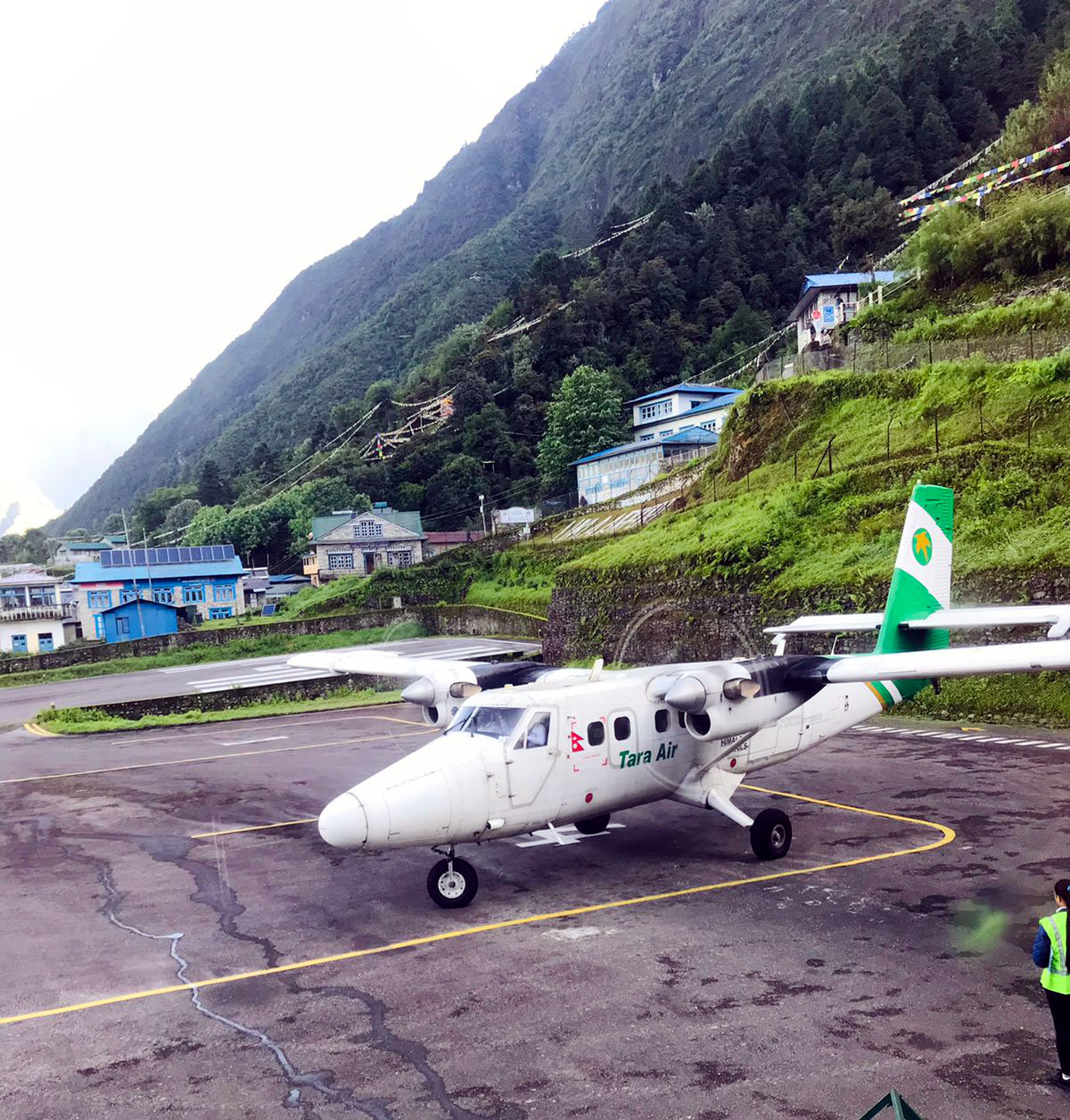 The first step of the Everest Base Camp Trek is taking a 40-minute Kathmandu to Lukla Flight. This flight is utterly scenic as you'll get extraordinary glimpses of mountains, including Everest, before landing in Lukla.
Many trekkers fear taking flights to Lukla airport as it's one of the scariest airports in the world. But, there's no such fear once you fly to the plane. You'll get the first taste of Everest adventure as the flight approaches Lukla airport. Your adrenaline would pump so rapidly that you'll simultaneously be in the mix of excitement and fear.
You'll enjoy being in the beautiful town of Lukla and start the hike to another beautiful settlement, Phakding.
Amazing Viewpoints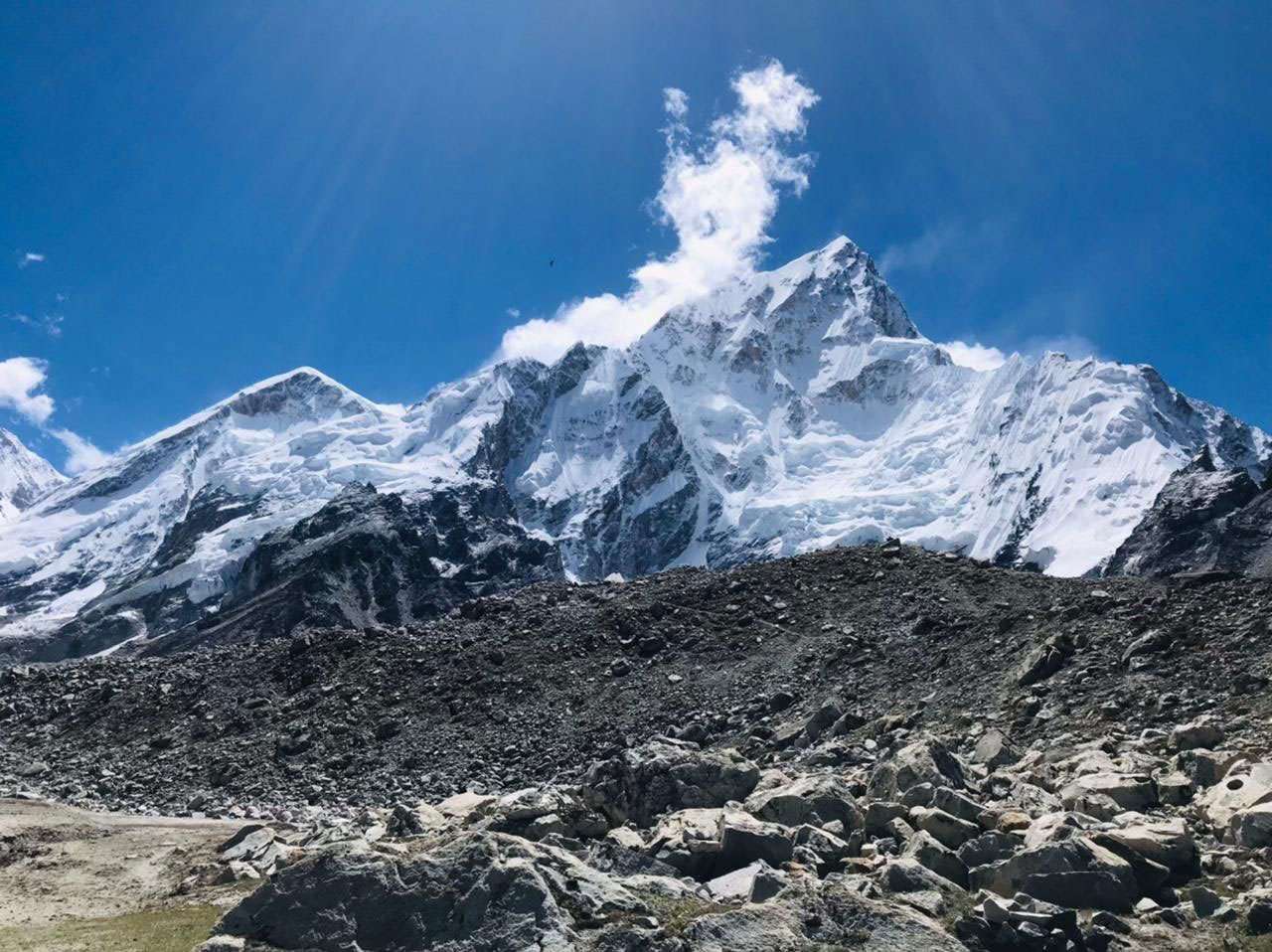 There are three prominent viewpoints on the Everest Base Camp Trek route, Hotel Everest View, Nangkartshang Peak, and Kala Patthar.
While acclimating at Namche Bazar, you'll hike to Hotel Everest View at Syangboche, at 3,880 metres. This hotel is a fantastic viewpoint, especially to see the mountains in the entire Everest region. You'll get glimpses of Everest, Nuptse, Lhotse, Ama Dablam, Tawoche, Thamserku, and other peaks in the area. Trekkers also plan their hike to Namche and Hotel Everest View, commonly known as Everest View Trek.
Besides these mountains, you'll get complete glimpses of Khumbila, Kongde, and Kusum Kanguru, the beauties around Namche.
Second, while acclimatising at Dingboche, trekkers hike to some heights of Nangkartshang Peak. The most you can walk on this peak is around 4,900 metres. You won't see Everest from here, but you'll get clear glimpses of Island Peak, Mt. Makalu, Ama Dablam, Tawoche, Cholatse, and other mountains. You'll also see the turquoise lake on the Ama Dablam Base Camp and another lake on the base of Cholatse.
Kala Patthar is the ultimate viewpoint of Everest Trek. It's also considered one of the best viewpoints on the planet, sitting at 5,645 metres. You can hike here either in the early morning or the evening. Trekkers hike to Kala Patthar from Gorak Shep for three hours in the early morning to see the mesmerising sunrise over Everest, Lhotse, and Nuptse. Those who love to see the sunset in these mountains hike Kala Patthar in the evening.
One day Everest helicopter tour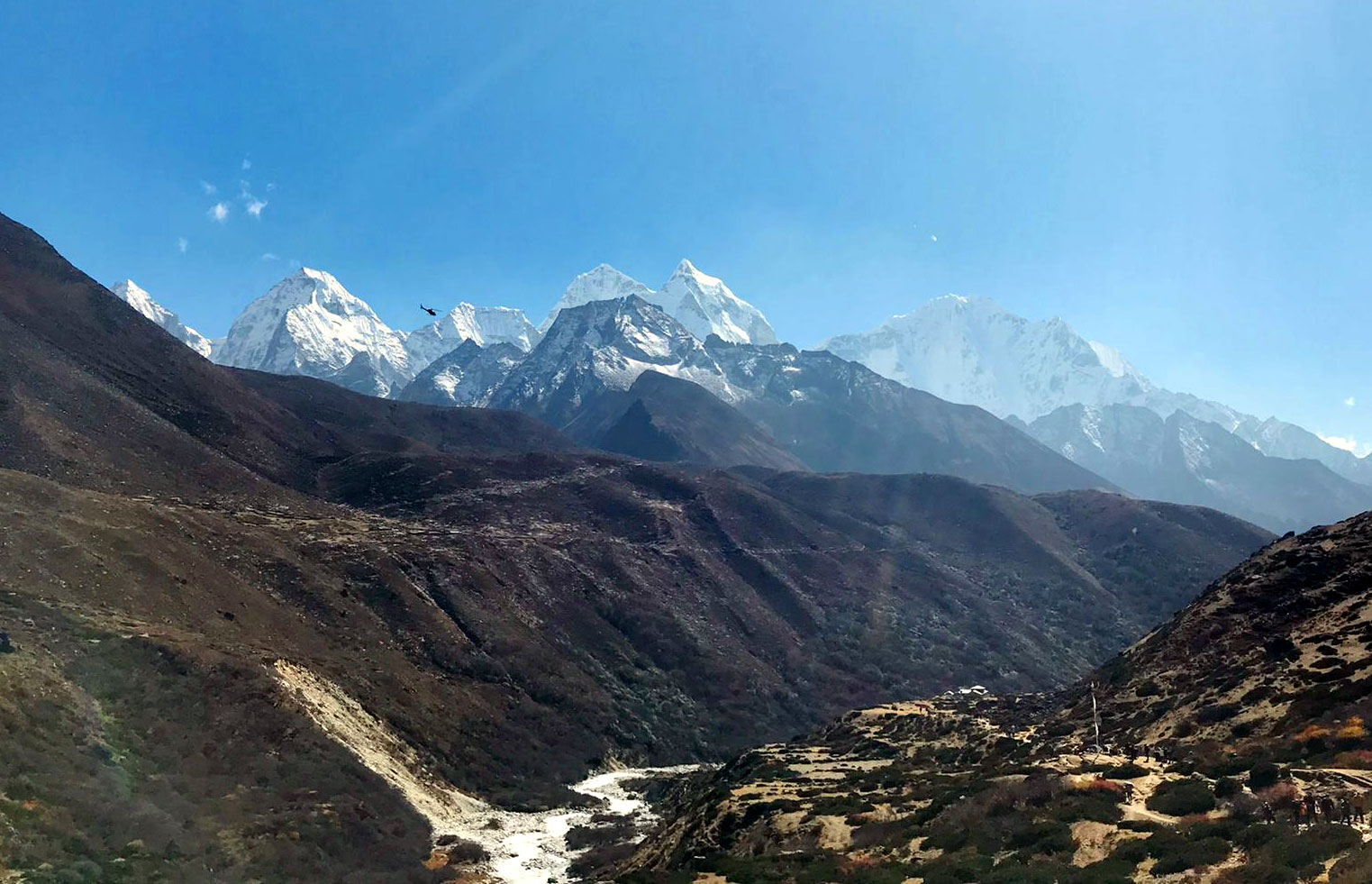 Don't get surprised. You can fly on a helicopter to Everest, widely termed as one day Everest Base Camp Helicopter Tour with a landing at Kala Patthar.
For more than two decades and more adopted in recent years, Everest Helicopter Tour has been travellers' favourite. On a helicopter, you can fly over Everest Base Camp, between the mountains, land at Kala Patthar, catch the ultimate glimpse of Everest, Lhotse, and Makalu, and return safely in just four hours.
The helicopter first flies from Kathmandu to Lukla, Namche, Tengboche, Pheriche, Lobuche, Gorak Shep, and Kala Patthar, with stops at Lukla, Pheriche, and Kala Patthar landing.
Those who need more time to hike on the Everest route can benefit from this tour. Also, families, including senior citizens and children, can join in. Furthermore, physically disabled people can view Everest upfront from the helicopter and Kala Patthar.
Additionally, for those who are seeking to walk to the Everest base camp and return by helicopter - Everest base camp trek with helicopter return will be right choice.
Sagarmatha National Park
Everest Base Camp and its trek route sit in Sagarmatha National Park, a UNICEF-declared World's Heritage Site, in 1979. The national park expands over 443 mi², the world's highest national park with enriched flora and fauna. You'll experience calmness while hiking through the lush forests and inspiring landscapes.
Unlike other national parks in Nepal, Sagarmatha National Park is home to the world's highest mountains, the largest glacier, trekking trails, rare snow leopards, musk deer, and red pandas.
Sherpa people are the ethnic habitats of this region who practise trekking and mountaineering as significant professions. Most locals also run tea houses to serve the modern amenities to the trekkers and tourists in the area.
The people here practise Buddhism, and villages like Thame, Khumjung, and Tengboche are home to some ancient Monasteries. The main prayer flags, Buddhist Mantras, and hymns serene your hike.
Tengboche Monastery and Mani Rimdu Festival
Tengboche is a beautiful village on the Everest view Trek route, which sits at an altitude of 3,867 metres. Tengboche is famous for two excellent elements, Tengboche Monastery and the attractive prospect of the Everest range, including Everest, Lhotse, Nuptse, and Ama Dablam.
As you hike for an hour from Dudh Koshi river, you'll reach the hilltop, Tengboche. It's a diagonal place that offers the ultimate view of mountains. The 360-degree panoramic glimpses of every mountain in the Everest region make it a must-stay place for every trekker. The sunrise and sunset viewing can be awe-inspiring from Tengboche, even from your tea house window.
Second, Tengboche Monastery, built in 1916 A.D., is a descendant monastery of Rongbuk Monastery in Tibet, a 1916 A.D. The Tengboche monastery is the largest among all monasteries in the Khumbu region. Alongside its cultural richness, Tengboche Monastery is more famous for the Mani Rimdu Festival.
Mani Rimdu festival in Tengboche Monastery takes 19 days, beginning on the first full moon day in October/November as per the Buddhist calendar. Each day is unique, with activities like Wong, empowerment, Dance, Chham, Fire Pooja, and others being the most exciting events in this 19-day-long festival.
To enjoy the cultural richness and celebrations at Tengboche and to hike up to Everest, many trekkers plan Everest Mani Rimdu Festival Trek.
Modern amenities at tea houses
Everest Base Camp Trek is the most visited trekking destination in Nepal. A fundamental element contributing to a higher number of visitors each year is the modern amenities at tea houses.
En route to Everest Base Camp, Villages hosts several tea houses, enough to accommodate surged trekkers in any given season. Being highly commercial with the best accommodation and meal services, trekkers can have a warm sleep alongside healthy meals. Wifi, hot showers, electricity, and solar power are among the additional services trekkers love to use while on the trek.
Being close to the world's highest mountain, Everest, and making a video call to your loved ones back home is possible in Everest Base Camp Trek, thanks to the Airlink and Everstlink internet services. The tea houses also house a firewood oven where trekkers gather around to stay warm while dining.
The meal items incorporate almost every western dish, from Spaghetti to Pizza and Burgers with Tuna and Toast. Even at Gorak Shep, you'll get the best meals, whether a Nepali Dal Bhat, Pizza, and Burger or Pasta with Cheese and Garlic.
A home to World's highest mountains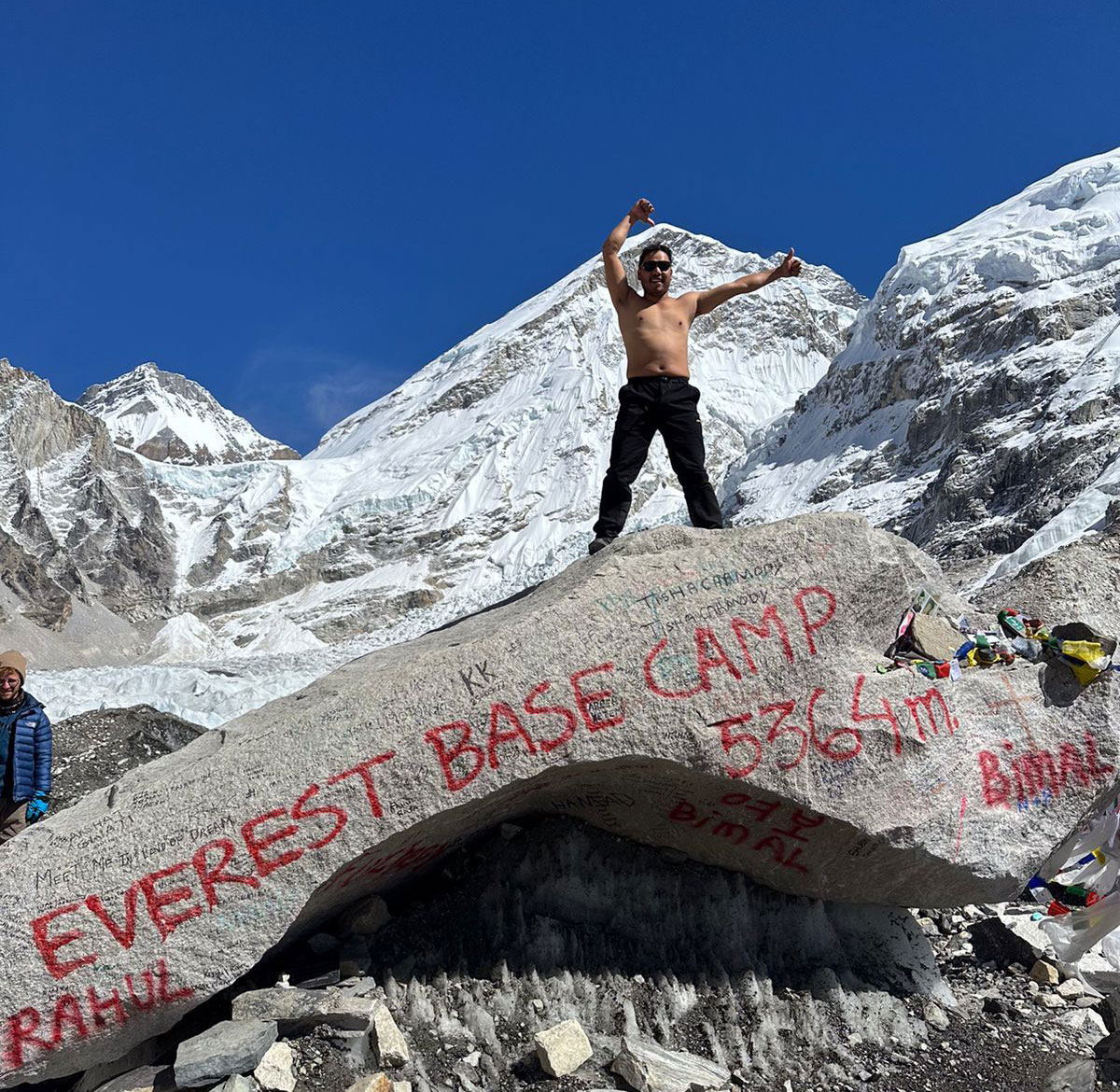 Everest Base Camp Trekking is an excellent junket on the Himalayas, home to the world's highest, Everest. Alongside Everest, you'll see the fourth highest, Lhotse, and Makalu, the fifth highest. If you plan your hike to Gokyo Lakes and Chola Pass, you'll see Cho Oyu, the sixth-highest mountain in the world.
These are just the prominent mountains above 8,000 metres in the Everest region. Among countless, around 120 mountains in the Everest region have a name. There are many 6,000 metres peaks and 7,000 metres peaks, often termed Trekker's Peak.
You can climb a six thousand-metre mountain if you feel well-acclimated and have courage and strength while trekking. Some trekkers first hike to Everest Base Camp and later climb 6,000 metres peaks likeIsland Peak, Mera Peak, and Lobuche East Peak.
Thus, with the utter glimpse of the highest mountains and inspiring terrains, the home of mountains, the Everest region, also offers you an opportunity to experience mountain climbing.
Comfortable Trekking Route
Because of the easy trekking route, hiking on the Everest Base Camp Short Trek route is easy to moderately complex.
You'll hike through the sub-alpine to alpine vegetation with two climatic zones from Lukla to Tengboche and Somare. In this section, the trekking trails are well maintained with stone paved stairs, broad trails, and good resting places for rehydration. Due to this, trekkers will be able to hike easily. On top, trekkers get sufficient oxygen for these places.
Even after Dingboche, the trekking route remains relatively easy, but the high altitude and thin oxygen make you feel tired quickly. If you can beat the altitude sickness and have adequate stamina to manage the pace, you can comfortably hike to Gorak Shep, Everest Base Camp, and Kala Patthar.
Customizable trips from the base camp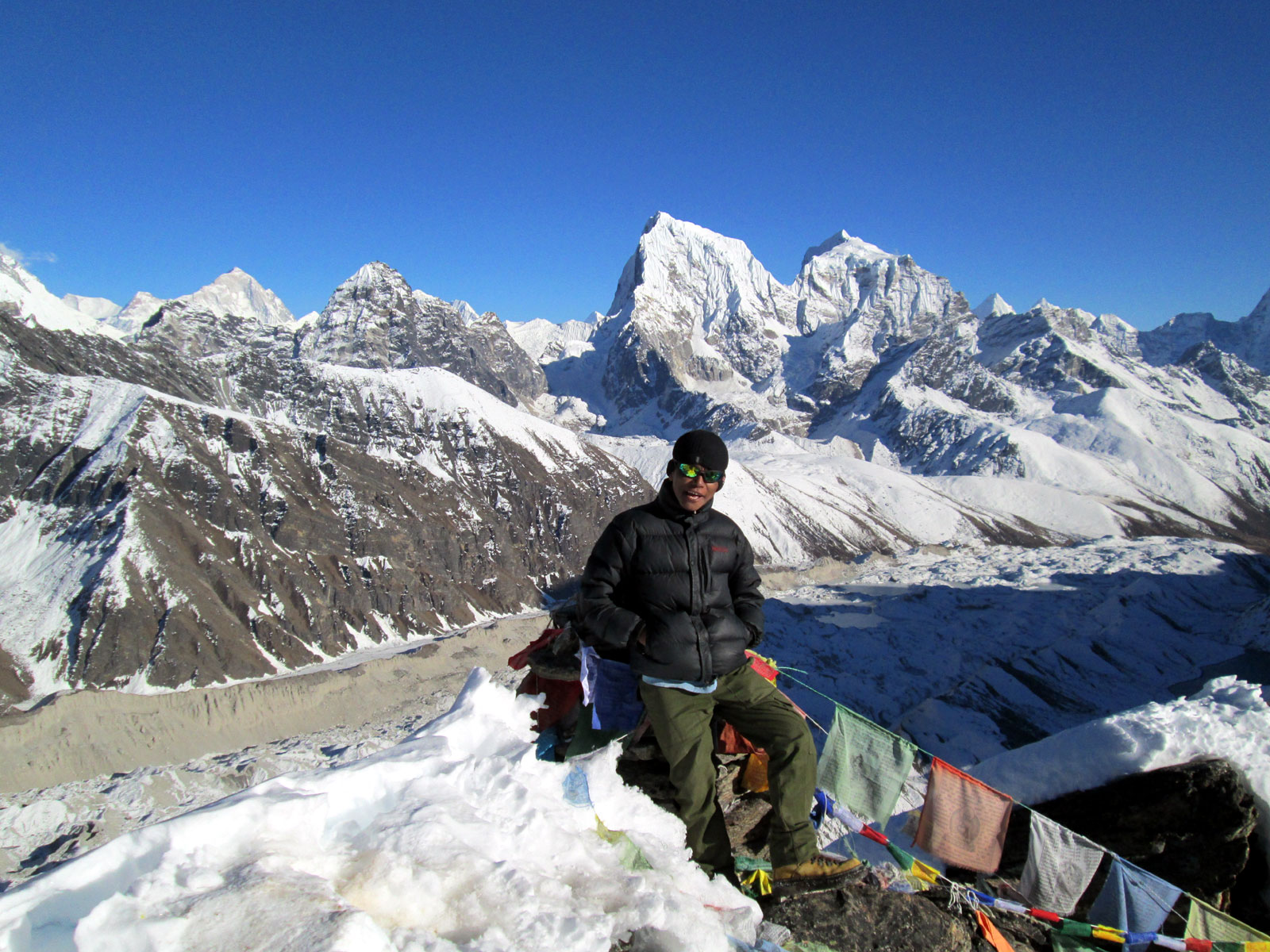 Almost every route you hike in the Everest region is interlinked. Even with the base camp hike plan, you can extend your hikes to several other options. Let's explore some of them here.
Trekkers love to hike Everest Base Camp Trek alongside Three High Passes, Kongma La, Renjo La, and Cho La, all above 5,300 metres. If you wish to walk all, you can opt for a single trip, Everest Three High Passes Trek. With this trek, you'll complete almost every corner of the Everest region from the base camp to Gokyo.
You can hike clockwise or anticlockwise to Everest Base Camp/Gokyo Lakes with Cho La Pass.
Crossing high passes are more complex than hiking to the base camp. So, you can challenge yourself to digest the high-altitude terrain over 5,300 metres by crossing all three keys.
You can also hike to Gokyo Ri in Gokyo for the best viewing of Cho Oyu, Lhotse, Everest, and Nuptse. After Gokyo Ri, you can stay two to three days in Gokyo exploring and trekking Gokyo Lakes. There are 19 member lakes of Gokyo Lakes, and if you can hike without physical issues, you can explore three to four Gokyo Lakes except for the ones you see from the tea houses in Gokyo Valley.
Being a naturally and culturally enriched landscape of Eastern Nepal, Everest Base Camp Trek can be an ideal trip for exploring other adjacent adventurous trails and destinations safely, guided, or solo of your preference.
What's next?
Let's make your Everest Base Camp Trek dream into reality with Dream Heaven Adventure. Join our Everest Base Camp Fixed Departure Trek in 2023 to experience the once-in-a-lifetime adventure to Everest.
Don't hesitate to contact our tour Manager Mr. Suman Aryal on WhatsApp at +977 9851176782 (Nepal) or email info@dreamheavenadventure.com to know the availability and pricing of this trek.